FLL or in other words FIRST® LEGO® League is an international robotics competition addressed to children from 9 to 16 years old. It aims at helping children discover and love science and technology while they are having fun. The competition also aims at helping children believe in themselves and develop important skills for their lives. Additionally, this competition is a collaboration between the non-proffit organization FIRST® (For Inspiration and Recognition of Science and Technology) and the educational sector of LEGO® and is organized every year since 1998 in more than 80 countries in all around the world.
Never is too early to discover STEM (Science Technology Engineering Mathematics). FIRST® LEGO® League Jr. has been implemented to introduce children from 6 to 10 years old to STEM concepts. FIRST® LEGO® League Jr. makes children excited through the use of LEGO® that children already know and love.
The teams led by two or more adult coaches, carry out a scientific research about a real-world problem. Then, the teams create a poster that depicts their research plan and introduces their team. Furthermore, the teams build a mechanized model based on what they had previously learnt through LEGO®. During this process, the teams get acquainted with teamwork, the miracles of science and technology and important values as defined by the FLL Core Values category. Core Values category includes respect, teamwork, communication and critical thinking.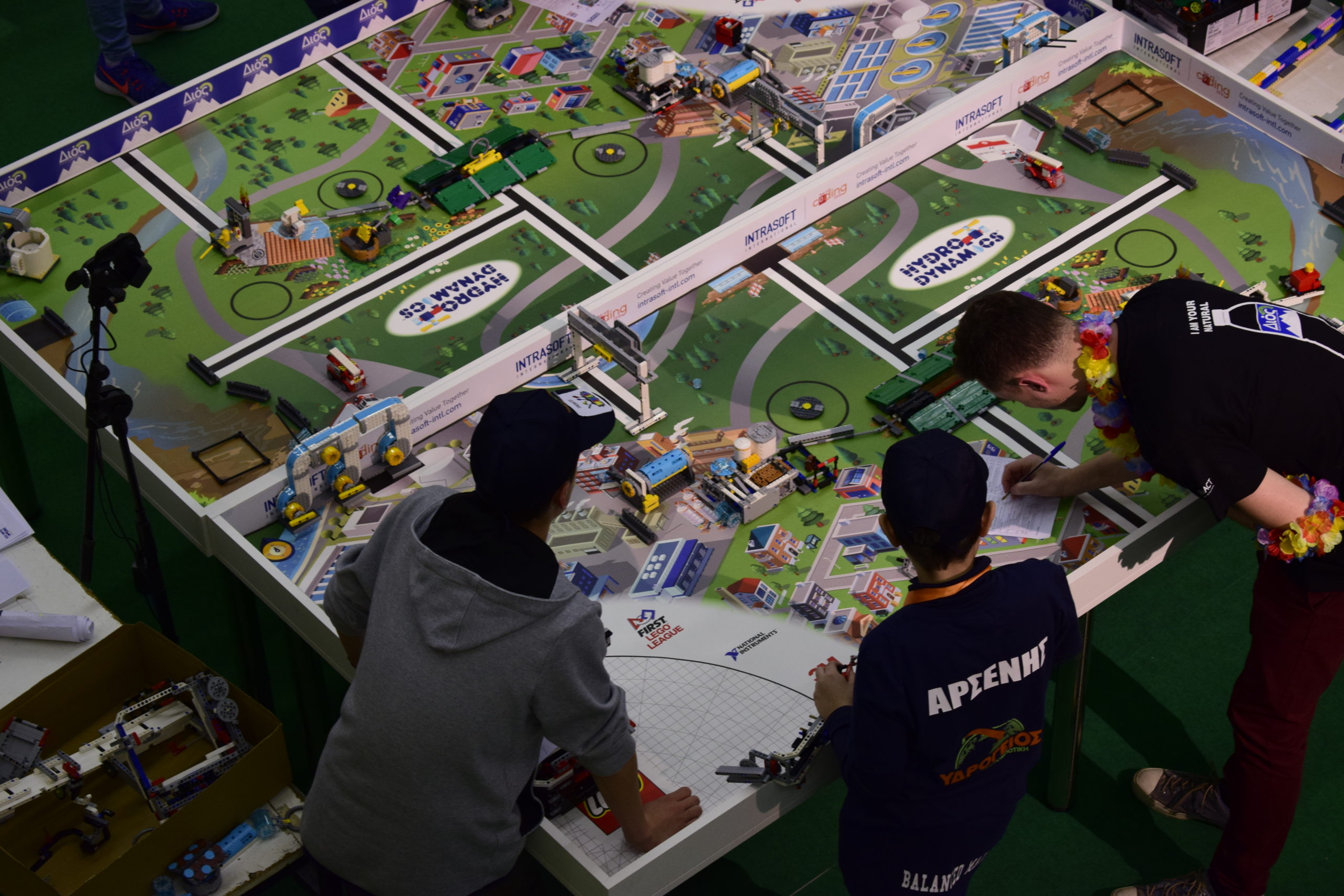 The competition was first organized in Greece in 2013-2014 by the non-profit organisation for future education Eduact. It was successful and since then it is being organized every March in Thessaloniki. 
The competition is under the sponsorship of the Ministry of Education and Research and has the support of the Youth Foundation of the Metropolis of Neapolis and Stavropoleos, the NOESIS Science Center & Museum of Technology, the US Consulate General in Thessaloniki, the Department of Philosophy and Pedagogy of Aristotle University of Thessaloniki,  Organization of Thessaloniki Concert Hall. In addition, Eduact organizes a series of events for children of vulnerable social groups. Also, our activities are supported by volunteers who love technology and the concept of applying different educational approaches. Eduact also organizes the FLL competition in Bulgaria and Cyprus.